Rem's Engine
I have often written the beginnings of small games, but they always had much in common, so I decided to write my own engine.
Benefits/Features:
direct Java/Kotlin support

usable in my favourite IDE: Intellij Idea

completely Open Source

no fees

hopefully in the future fewer annoyances with skeletons than Unreal Engine

support for all kinds of formats

working/loading from inside compressed folders

I get to learn even more about game engines <3
This engine does not have the target to offer the best graphics, or be the best performant.
Its goal is to be nice and quick to develop in, like a tool box.
For a more complete list of features and things, visit the repository.
Project overview (when creating scenes, or testing with UI) in Rem's Engine: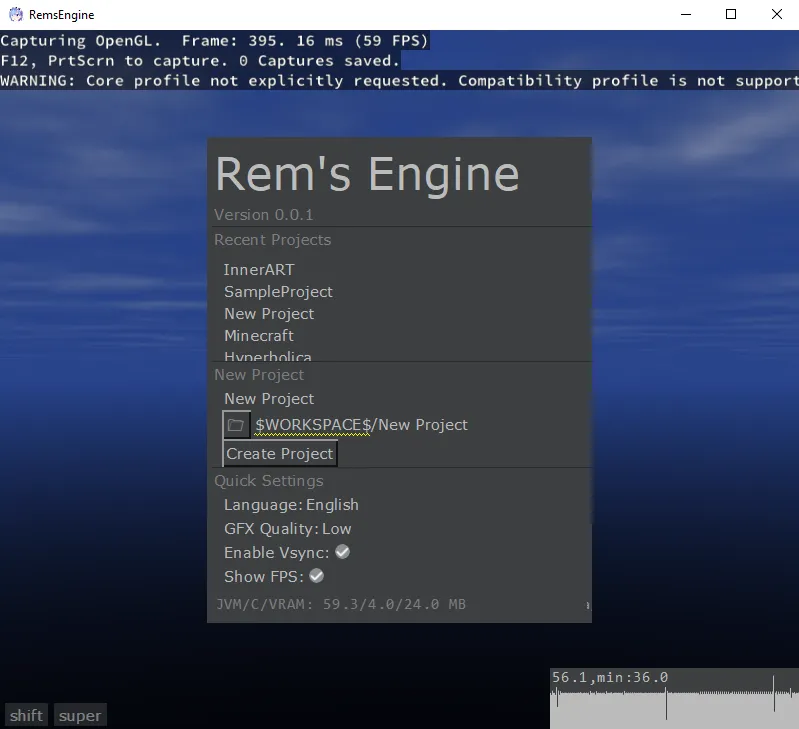 Name Origin
The name is adopted from Rem's Studio, which in turn is named after an Anime character called "Rem".
Created: 09:37, 21. Dec 2022; Most recent change: 09:41, 21. Dec 2022